Uluwatu: The Ultimate Guide – 25 Things To Do
If you're heading to the Uluwatu area of Bali, you're in for a real treat. Not only is it home to some of the best white sand beaches in Bali, but there are many cultural and other attractions to enjoy, too.
Just ensure you read our ultimate guide to Uluwatu before you visit so you can experience everything. 
Enjoy Uluwatu Temple – Monkeys On A Cliff Top
Uluwatu Temple or Pura Luhur Uluwatu Temple on the Uluwatu cliff is one of the six most important temples on the island.
The temple was built in the 10th century and it's meant to tame the spirits of the sea. Uluwatu Temple has some of the finest architecture of any building in Indonesia.
It sits on a cliff above the roaring ocean, with waves breaking against the rock. The temple is a great place to watch the high tide, too.
And one thing Uluwatu Temple is famous for is the huge groups of macaque monkeys that inhabit it. Sometimes, it's known locally as the Uluwatu Monkey Temple because of this.
Drink In The Cliff Top Ocean Views
We love watching the ocean from one of the cliff bars that sit above the main Uluwatu beach.
You can see the waves crash and roar and enjoy the spectacle of surfers further along the beach catching rad barrels.
Don't Miss Seeing A Kecak Fire Dance
Every night at the Uluwatu Temple or the GWK Cultural Park, you can find people performing a wonderful Balinese cultural ritual.
The Kecak Fire Dance sees more than 100 guys dance in a huge amphitheatre surrounded by fire! There's chanting, moving and drama as they tell the story of the Monkey King and the prince.
While the Kecak Dance performance starts at 6 p.m., it pays to get there early to get a good seat.
Visit The Balangan Beach Viewpoint
If you want this area's ultimate in Instagram photos, the Balangan Beach Viewpoint is awesome!
You're right in front of the cliffs with a dramatic view following a wonderful leading line on the beachfront. The Indian Ocean is usually a perfect blue to add some mood to your shot.
Locals take their wedding photographers to this point because it's striking and romantic.
Discover A Hidden Beach
There are so many beaches in this part of Bali. Bingin Beach, Thomas Beach, Suluban Beach and more!
But other, less famous beaches attract far fewer visitors. We recommend Nyang Nyang Beach, which is secluded and out of the way.
It's not the easiest place to get to, but when you do? You will have it practically all to yourself. And it's not a small beach. The white sand goes on forever here.
Delight In A Private Beach Experience At Thomas Beach
This is a spectacular beach that offers warm white sand of near perfection.
Some bars are lining the shore where you can grab a coconut or rent water sports equipment.
Private beaches are always well-maintained and clean and Thomas Beach is no exception.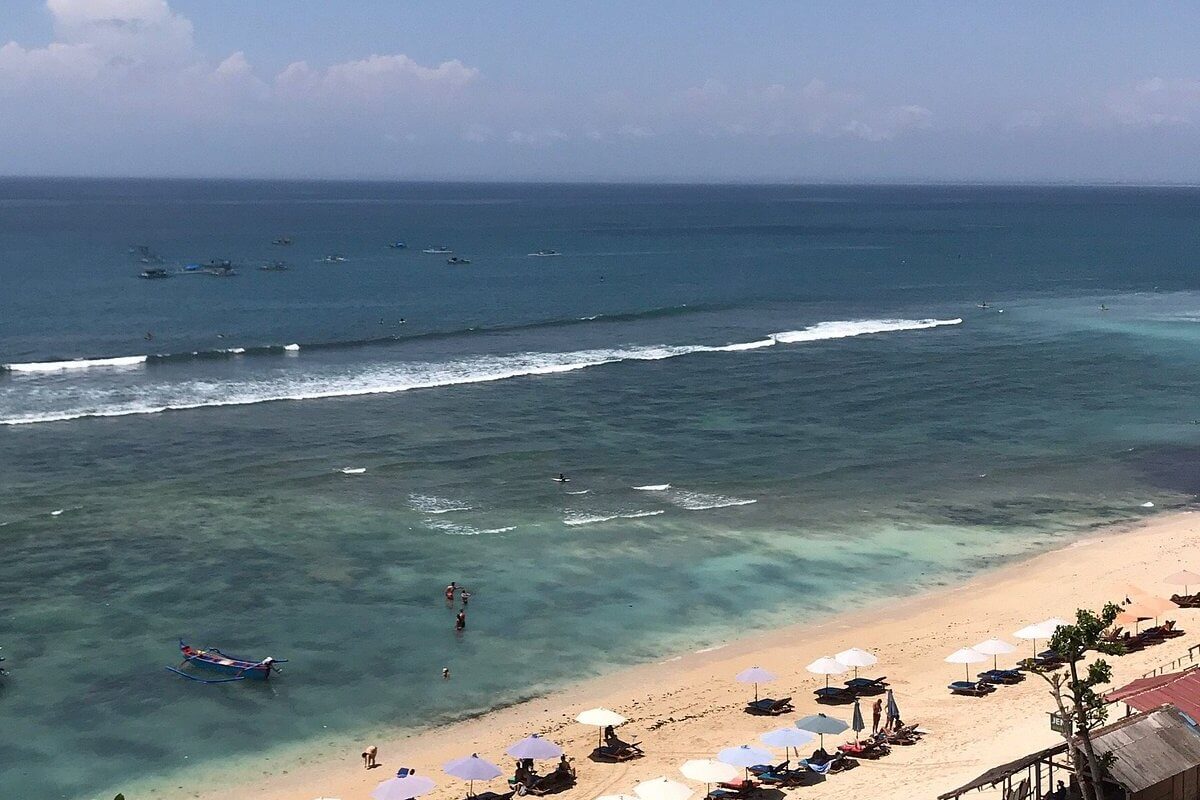 Laze In The Sun On Bingin Beach
This is another beach that's more challenging to find and you have to venture down a narrow alley and then climb down a set of stairs (for about 5 minutes) to get there.
Bingin Beach is one of our favourite restaurant spots in Uluwatu and the sunbathing is always top-notch here. You can see the super famous Dreamland Beach from here in the distance some days, too.
Go Surfing In Uluwatu
Surfing Uluwatu is an incredible experience. But it's often not for newbies. If you're learning, you'll find the waves are easier on you at Dreamland Beach or Jimbaran Bay instead.
Balangan Beach will be your best bet if you want somewhere easy to surf in Uluwatu.
Experienced surfers, on the other hand, are in for a serious treat. Uluwatus curls are legendary. Mega waves race towards a sharp reef, and the currents and tides can be very strong.
The Indian Ocean is always happy to provide some drama for a surfing occasion here. This is where surfing pros (and those hoping to go pro) cut their teeth.
Suluban Beach, sometimes known as Blue Point Beach, is one of the best surfing spots in Uluwatu. If you want the maximal Bali surf experience, Suluban Beach is where it is.
Kick Back On A Coastline Cruise
Uluwatu's coast is stunning and we can heartily recommend joining a cruise along it. You can contact Finns travel agency for some help booking one.
Sit on the deck, sipping a cold beer as you head past the beaches and beach clubs and enjoy a glorious sea breeze. Then, as the sun sets, watch the land turn golden in the light of a super sunset.
A trip to Indonesia is only complete with at least a little time on a boat.
Feel Like A Movie Star On Padang Padang Beach
Padang Padang Beach is one of the most recognizable beaches in the world, as it appeared in the "Eat, Pray, Love" movie!
If you saw it, you'll remember Julia Roberts salivating over the hunky fellow she falls in love with on this beach.
We recommend getting there at sunrise as it's a small beach and gets busy quickly.
One nice thing about heading to Padang Padang Beach at that time of day is how the sunlight ripples on the gentle waves splashing on the white sand shore.
Catch Some Rays On Melasti Beach
This long white sand beach with wonderful turquoise water is one of the most popular places to be in Uluwatu.
It's quite heavily developed, but despite this, there needs to be more rubbish on the beaches.
Take advantage of the Balinese-style gate at the entrance. It's a great Instagram moment. 
De-stress With a Massage On The Beach
While you can (and should) enjoy a full treatment at a spa in Bali, you don't need to pay spa prices for a great massage.
The beaches of Uluwatu almost all have some Balinese ladies offering massages, which you can enjoy on your sunbed. They cost between 75,000 and 150,000 IDR, which is superb value.
Live Like Rich People Do At The Swanky Hotels And Villas
There are top resorts galore in Uluwatu. The Bulgari Resort is one of the poshest places we've ever seen. It's on a cliff with a wonderful view over the beach below.
But you can go right with the Radisson Blu, which offers butler service, extraordinary sporting facilities and more.
And you can stay in a few of these places to use the facilities, the restaurants and bars are open to all and you might even get pool access for a small financial consideration.
Bliss Out At Nunggalan Beach
If you're looking for another challenge to get to but near the empty beach, Nunggalan Beach is the place for you.
Park up at the nearby Villa Plenilunio (5,000 IDR, but they will have security keep an eye on it for you) and then take a 20-minute trip down the cliffside. You can do this in thongs/flip flops, but take extra care if wet because this path can get a little slippy.
It can get really hot on this beach, and we'd recommend visiting early in the day. Both locals and expats say this is one of their favourite places in Bali.
A very Instagrammable shipwreck and a cave on this beach make it stand out from other beach experiences in Uluwatu.
Buy Bali's Local Brand Designer Gear In The Local Boutiques
Uluwatu is home to some of Bali's most iconic beachwear brands. You can get some cool bikinis at ELCE or FAE.
Indulge your taste for authentic surfing gear at Drifter. Or head to Cove for an eclectic selection of cool clothes for all occasions.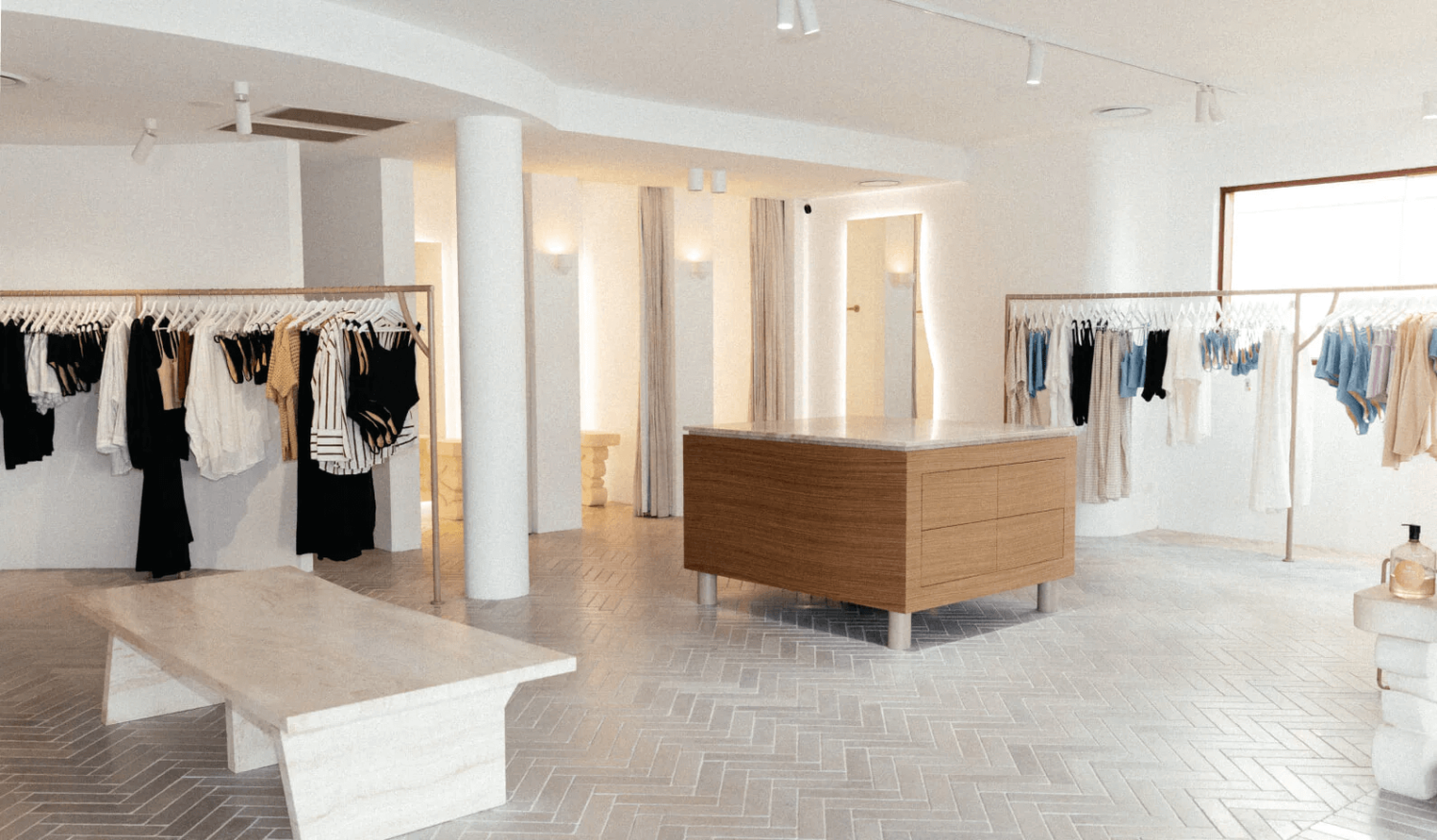 Eat Great Food At Ulawatu's Local Warungs
A warung is a "streetside restaurant" in Indonesia. It's the most traditional way to eat and Uluwatu is home to some fantastic warungs.
For less than $5, you can gorge yourself on Balinese classics. If you're unsure what to eat in a warung, ask for some recommendations, they'll be delicious.
Immerse Yourself In Local Culture At The Garuda Wisnu Kencana Cultural Park
The statue here of the Hindu God Wisnu on the Garuda (a mythical eagle) is one of the largest monuments of its type on Earth.
It is 122 meters tall (which means it dwarfs the Statue of Liberty) and is Indonesia's national emblem. It stands for independence.
The gardens are lovely, they hold regular music festivals and there's some nice food to be had too.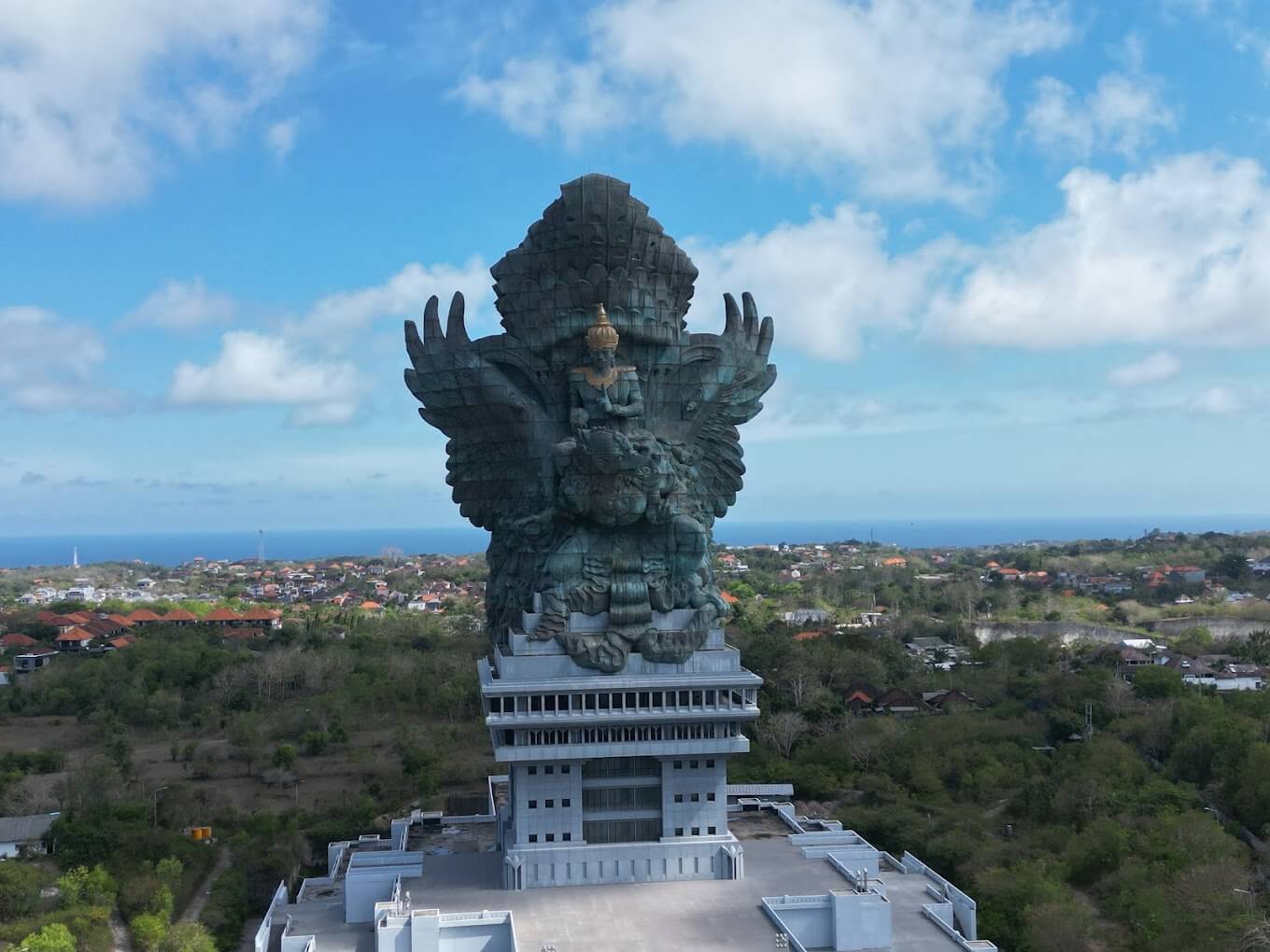 Take To The Skies And Go Paragliding
You don't have to believe you can fly in Bali, you actually can! You can go paragliding at Nyang Nyang Beach cliffs every day!
Remember, You cannot wear thongs while participating in this activity.
Bust Out A Tree Pose At A Unique Yoga Studio
The Uluwatu Surf Villas has a stunning yoga studio called the Morning Light.
It's a lovely place to carry out your routine with an open ocean view.
We prefer to do evening yoga on the cliffs above Balangan Beach.
Train At The Best Gyms In Uluwatu
If you're in Uluwatu and need a workout, you should check out one of the many gyms in the area.
You'll find a lot of surfers and beachgoers there before their trip into the day's sun.
Stuff Yourself At A Seafood BBQ On The Beach
Uluwatu's BBQs by the sea may not be as famous as in other parts of Bali, but they're equally good.
Bingin Beach is the best place to enjoy one. You don't need to book early; arrive a few minutes before sunset.
Plunge Into An Infinity Pool
The only thing better than a big pool is a big infinity pool, Uluwatu has plenty of those.
We love the elegance of the one at the Alela Villas complex, which seems to have broken the rules of gravity!
Groove To Live Music In The Starlight
There's often live music on at Ulu Garden in the evenings and they are famous for their Balinese reggae.
Ulu Roots, a well-known local band, often plays here – you can find their current schedule on Instagram.
Observe A Great Sunset From The Cliffs
According to locals, the best place to watch the sunset is from the Karang Boma Cliff.
Karang Boma Cliff is close to Nyang Nyang Beach and you must pay a 10,000 IDR entrance fee (which includes parking).
It's open all day, every day as far as we can tell and the sign that says it closes around 7 p.m. isn't strictly adhered to. You won't want to hang around too long.
Take a camera, Karang Boma Cliff is Instagram heaven.
Check Out A Cool Cafe
There are some great cafes to check out in Uluwatu too. So, if you need your caffeine fix, don't miss out on the following:
Suka Espresso – this is the most popular cafe with locals as it's very reasonably priced and the food is awesome.
The Loft – This is one of Bali's most hipster-friendly locations and they serve fresh and healthy food.
Bambu Kitchen is great and has the most Instagrammable food of any cafe in the area. They also have a co-working space if you want to indulge your inner digital nomad.
Cire – the coffee shop and cafe at the Alila Villas are different for those on a budget, but the views make up for the prices.
Drifter Surf Shop and Gallery – not only is this cafe in one of the most beautiful buildings we've ever found a coffee shop in, but it also has an amazing vibe. And as the name suggests, you can also pick up surf-related stuff here between sips of your latte. Take advantage of this place.
The Mango Tree Cafe – this is another awesome spot for coffee lovers. It's very popular with surfers and serves generous food portions for a sensible price.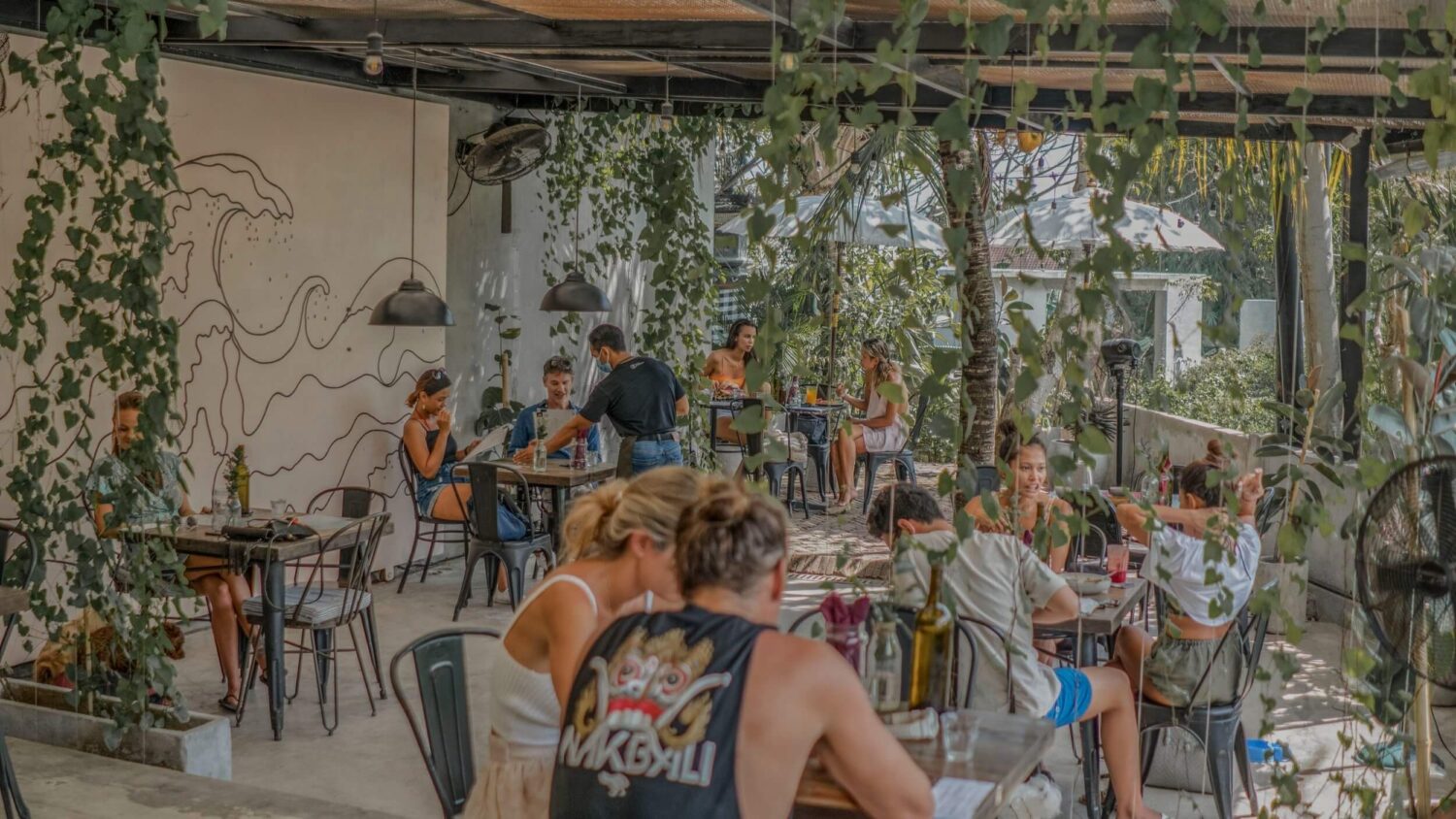 FAQs
Is Uluwatu Bali Worth Visiting?
Yes, of course it is! Uluwatu is home to a hugely important local temple and some phenomenal beaches, and it's a top destination for experienced surfers. You're sure to have a good time in Uluwatu.
What Is Uluwatu Known For?
Uluwatu is known for its cliffs, coastline, beachfront, surf, and amazing ocean views.
What Is Better Uluwatu Or Seminyak?
They're both great places to be. And we don't have a preference for one or the other.
As long as you visit one of the best beach clubs in the world in Canggu, Finns, we're happy to say most of Bali is awesome.
What Else Is Near Uluwatu?
Jimbaran Beach and the Bukit peninsula (technically part of South Kuta) are close to the Uluwatu area. And that's as far as you can as this is the Southern tip of Bali.
Dreamland Beach in Kuta is also pretty close.
How Far Is Uluwatu From The Ngurah Rai International Airport?
Uluwatu is only about a 20-25 minute drive from the airport. It means airport transfers aren't very expensive in this area.
Final Thoughts On Things To Do In Uluwatu
Uluwatu, Bali, is an amazing place to spend some time. From watching a sunset over the sea, diving into an infinity pool, and catching a Kecak Dance, there's much to see and do.
Uluwatu is a great starting point if you want to explore the island.