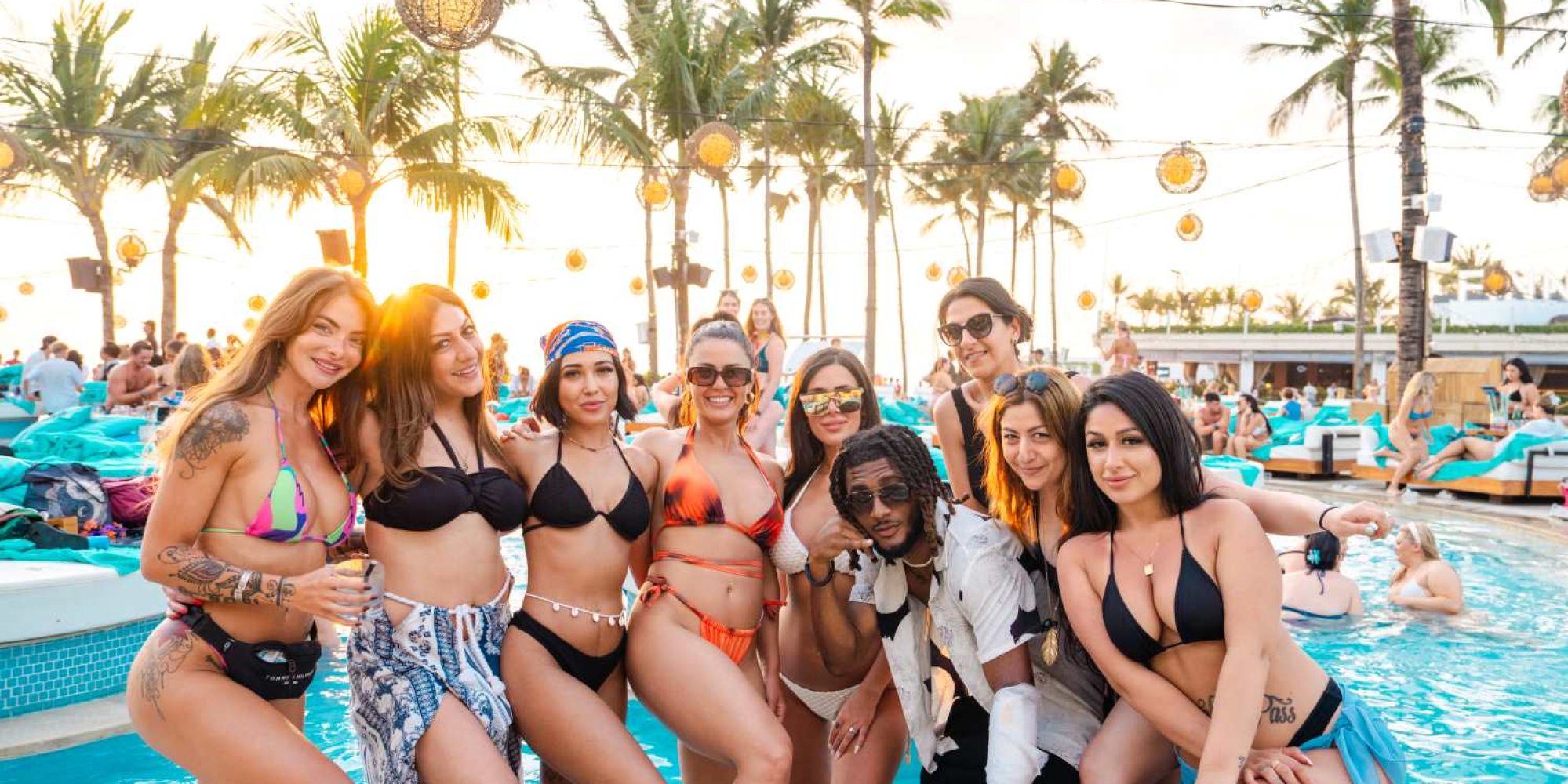 Book your group event at FINNS Beach Club. Whether it's a hens party, birthday party, pre or post wedding, post corporate events, family gatherings or just a good old fashioned get together with friends, we have got you covered. The FINNS team is here to make sure your group experience in Bali is seamless and hassle free so you can enjoy the beach club and all that it has to offer. We want to make your time in Bali as memorable as possible.
Big thanks for yesterday. You guys nailed it! WE HAD THE BEST TIME!
Thanks so much, we had a great time. We love the place. Your team service was great! Thanks! Xo
Thank you team for everything. It was a blast!
Hey, we just wanted to THANK YOU SO MUCH for a great pre-wedding drinks last Friday. You guys at FINNS were awesome, everyone absolutely enjoyed it! Thanks once again
Thanks alot for such an amazing hospitality and arrangements and making our day perfect...
Thank you so much for taking a great care of our clients. Our couple booked your brand new VIP deck, which allowed their guests a level of privacy and comfort. The layout and combination of pool beds with lounge furnishings provided a great space for their private event. They enjoyed the food and drinks and had an absolutely amazing time during their 'Beach Day' .Thanks again for your outstanding services.
Just wanted to say a big thank you for all the work you and the team did for Thursday evening; we had the perfect evening with all our guests and couldn't have imagined anywhere better. Good luck with the big events/weddings FINNS will be doing; I'm sure you'll make a lot of other couples very happy!
Hi all . A big thank you for the service and venue the other day for my husband's 40th. Was fantastic. Much appreciated. All our guests were so excited about the party and about the place. Thanks for your assistance with this booking. Perfect.
... the service was amazing and it was a great venue. Everyone was really impressed. Our team had an amazing time. So thank you.