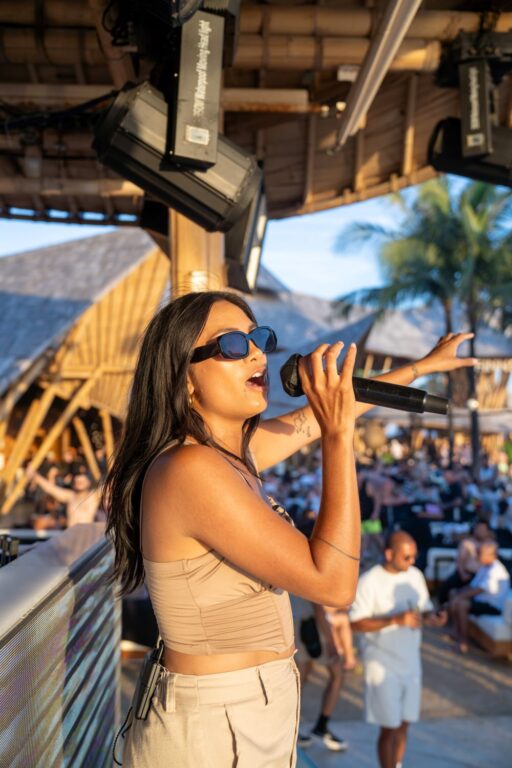 Damaris Dior is a R&B, Soul  singer that was born in The Netherlands. Growing up, she was always surrounded by musicians and musical instruments as both her parents were part of a church choir and played in a band.
From singing Pop covers in bars to being on stage with notable Jazz and R&B musicians, DJs and producers; Damaris's career has taken lift off and the sky is the limit.
Most recently she teamed up with multitalented DJ/MC/Producer Nick 'Goodgrip' Rijnders
and producer BangBeats from The Netherlands for their upcoming project 'Foreign Roots' starring multiple international artists. So far, three singles have been recorded starring
Damaris Dior of which the track, 'Alien', has been released and selected as their first music video.
Next to appearing as female vocals for other musicians, Damaris is performing with her own band and writes and composes music in her spare time.
With her versatile style she could have the crowd hanging on her lips, tapping their feet or dancing all out. Adding her personal life as baggage and an impressing number of stage
performances, she is bound to step up to a higher platform and is determined to vest her
name in the R&B, Soul and Trap-soul music scene.