Canggu is quickly becoming Bali's centre for fitness enthusiasts, who are adapting their beach and island lifestyle to meet their fitness goals. The island is full of options, with surfing, beach workouts, yoga, and then state-of-the-art gyms with machines and free weights, as well as places for boxing, MMA, tennis and a variety of fitness clubs to choose from. If you are on holiday and don't want to miss out on your gym routine, don't worry because Canggu is the place to stay fit while travelling. And no gym is bigger or more comprehensive than the new and improved Fitness Centre at FINNS Recreation Club.
FINNS Recreation Centre is the premier destination for fitness and leisure in Bali, and it just became even better.  After a comprehensive renovation and expansion, the FINNS Fitness Centre is sitting at the top of the list of the best gyms in Bali. No other gym has more amenities and benefits for its members, including the latest technology of gym equipment, an astounding number of machines and free weights, a staff of fully-certified trainers and assistants, and a full schedule of diverse classes for all levels and abilities.  And that's just the beginning, because we also have a huge 25m lap pool, sports field, and tennis centre, along with programs for kids as well.
Whatever your fitness or reasons for going to the gym – build muscle, lose weight, maintain an active healthy lifestyle, try a few new activities, or just be social, FINNS Recreation Centre has everything you need.
Canggu Best Gym: FINNS Fitness Centre's Upgrades for a Better Workout Experience
FINNS Fitness Centre has recently undergone a full makeover – with an expanded area and renovations – making it an even more exceptional leisure and sports facility. Our goal with this project was to enhance the overall workout experience for our members, and the new gym facilities are truly remarkable. With the completion of the renovation, the gym has been transformed into an ultra-modern state-of-the-art facility that provides everything needed for a great workout experience. The Fitness Centre is built for everyone, of all fitness levels and experiences.
Brand-new Technogym equipment.
One of the most notable upgrades is the addition of new Technogym equipment. These high-quality machines, provided by the industry leader in fitness equipment, offer a cutting-edge and user-friendly design that enhances cardio training.  No matter your ability or fitness goals, everyone from beginners to experienced gym-goers can get the most out of their cardio sessions with our new machines. You can also track your progress with Technogym's Excite Live and Skill Line technology, which is installed on each machine and enables accurate tracking and recording of workouts.
Larger areas for training and group classes.
In addition to the improved equipment, FINNS Fitness Centre has also expanded the available space to accommodate more attendees, as well as opportunities for personal training and group classes. Our in-house team of personal trainers and coaches are here to help with encouragement, training techniques and knowledge. You can also check our extensive list of options for small group classes on strength training, conditioning, and movement.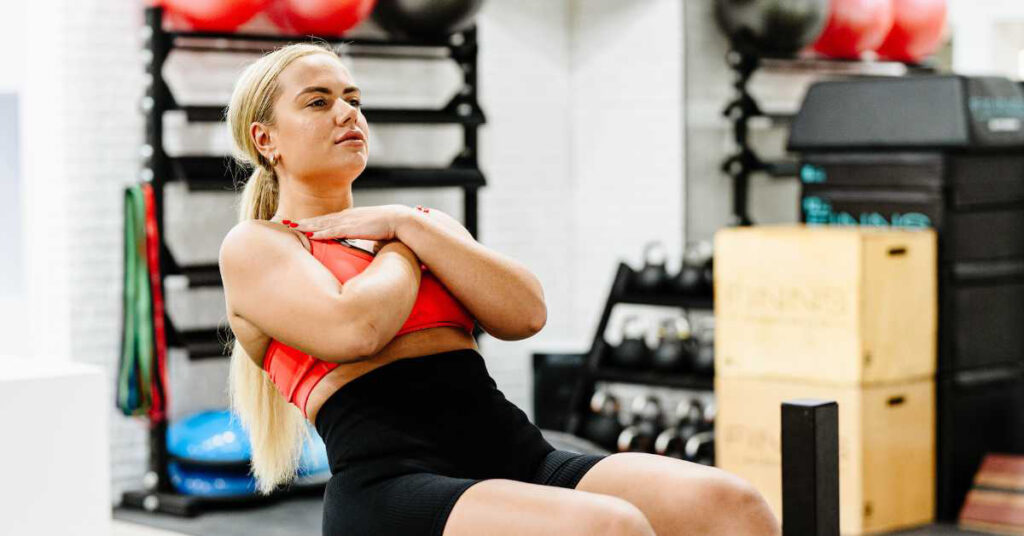 Gym Canggu, Bali. FINNS Rec Club is More Than a Gym.
Beyond our amazing new Fitness Centre, our 4-hectare property also encompasses a 25m lap pool, basketball court, sports field, and tennis centre. Additionally, we have the best recovery centre with saunas and ice baths in the locker rooms, and you can book a sports massage or relaxing scrub or beauty treatment at our on-site spa, Body Temple Spa. If you're in the mood for fun and excitement, bring the kids and family to Splash Water Park, Bounce Trampoline Centre, and Strike Bowling Alley. If you need to drop the kids off during your workout or treatments, feel free to bring them to Cubby House Kids Club.
FINNS Fitness Centre has everything you need or even want in a gym. Ask about our monthly membership options, or if you are in Bali on holiday, purchase a day pass and have access to everything we have under our roof. With the latest equipment, expanded areas for training, and a variety of other amenities, FINNS Fitness Centre is the ultimate destination for fitness and fun in Bali.
Gym Classes Canggu at FINNS Fitness Centre.
One of the main reasons why Canggu is such a haven for fitness is the overwhelming amount of options for classes. On almost any day of the week, you can find a class where you can learn a new activity, or have some guided training. At FINNS Fitness Centre our daily schedule of group classes has options for everyone, all guided by our specialised, expert team of coaches and trainers. Along with the classes, we also offer an open gym for those who prefer to work out on their own schedule.
Body Pump: This class is a total body workout that combines resistance exercises with barbells, and weights, for a fast-paced, heart-pumping session. It's designed to help you build muscle and burn fat while providing an effective cardiovascular workout. This class is perfect for those looking to sculpt and tone their bodies.
Crazy Circuit: Go crazy in our circuit training class which will guide you through a fast-paced system of exercises that will get your whole body moving. Circuit classes use quick bursts of repetitive movements with weights, exercise balls, and resistance bands for a highly effective workout that builds strength and boosts overall fitness.
Boxing: There is no wonder why boxers are some of the fittest athletes on the planet. This is a sport of skill, requiring speed, agility, endurance and refined technique. But the best part about it is that anyone can do it and it's an incredibly vigorous cardio-based workout that gets your heart and adrenaline pumping.
Aquarobics: Aquarobics is perfect and recommended to help anyone with knee, joint or back pain, because of its low impact and the natural buoyancy and resistance of the water challenge your body, to help with circulation and cardiovascular fitness. Movements will be designed to help you tone and strengthen muscles, as well as increase your range of motion.
Cycle 45: Get your heart rate going with this high-intensity cycling workout. Join us in our cycling room, and our high-energy trainers will guide you through different intervals designed to challenge muscles, improve endurance and burn calories.
Body Combats: One of our most unique classes, that combines movements of martial arts with a cardio workout, that is also a test of endurance, focus and agility. Our trainers are skilled in techniques and martial arts for an all-over workout for your mind and body.
All classes at FINNS are led by experienced and certified instructors who are dedicated to helping you achieve your fitness goals. They will provide you with modifications and progressions, so you can work at your own pace and level, but also we can guarantee that you will also have fun! Classes are held at different times throughout the day, so you can easily find one that fits your schedule.
Best Gym in Canggu for Recovery and Relaxation.
Relax and recover at our saunas and ice baths.
At FINNS Recreation Club, we understand that wellness and fitness go beyond just working out. It's not just about breaking a sweat and burning calories, it's about the whole package. That's why we offer a wide range of amenities to help our members relax and recover after a workout. One of the key amenities we offer is saunas and ice baths.
Saunas have been used for centuries to promote relaxation and well-being. The heat and humidity of the sauna can help to increase blood flow, which can help to improve muscle recovery and reduce muscle soreness. Additionally, saunas can have a range of other health benefits, including improved cardiovascular function, a boosted immune system and even improved sleep quality. At FINNS Rec Club, the saunas are located in the locker rooms, with recommended guidelines and instructions, so you get the most out of your sweat session.
Ice baths, on the other hand, are known for their ability to reduce inflammation and muscle soreness. The cold, almost freezing,  temperatures of the ice bath cause the blood vessels in the muscles to constrict, which can help to reduce inflammation and swelling. Additionally, cold temperatures can help to numb the skin, which can help to reduce pain and discomfort. The FINNS ice baths are some of the coldest you'll find on the island, so we recommend that beginners start slow and work their way up to 1 minute, while seasoned ice bath users can relax, and use breathing techniques to extend their times, from 2-3 minutes, or up to as long as they feel comfortable and within safe limits.
Many of our gym members incorporate sauna sessions, ice baths, or both into their workout routines, with combined benefits including improved blood flow, relief from muscle aches and inflammation, a boosted immune system, enhanced brain, and heart function, and improved sleep quality.
Try our gym memberships or day passes, and give them a try or make them a regular habit for workout recovery.
Rejuvenate your body and mind at Body Temple Spa. 
Spa treatment after your workout?  What could be better? Our on-site spa, Body Temple Spa has a variety of treatments that can relax and rejuvenate your tired, sore muscles or help soothe joint pain after your workout or fitness class.
Our sports massage is designed to help loosen tight muscles and alleviate pain and soreness, leaving you feeling invigorated and refreshed. Our therapists are trained to work on specific areas of the body that are most affected by exercise, such as the legs, back, and shoulders. They use a variety of techniques to help release tension and increase blood flow, which can help speed up the recovery process.
In addition to sports massage, we also offer body scrubs and facials. These services can be both energizing and calming, leaving you feeling rejuvenated and refreshed. Body scrubs can help exfoliate dead skin cells, leaving your skin smooth and soft. Facials can help cleanse and hydrate your skin, leaving it looking and feeling its best.
Gyms in Canggu: FINNS Membership and Day Pass Options.
At FINNS Rec Club, we are dedicated to helping you reach your fitness goals while you are in Bali. We are thrilled to invite everyone to try our new Fitness Centre, along with all of the additional benefits and services we offer. No other gym in Bali has more than we do!  
Our team is here to help you make the most of your time at FINNS Recreation Club and will work with you to find the best membership or day pass option to suit your needs and goals, as well as options for your kids and family. Stop in to see us today!