All About Bali Phone Customs: How To Get A SIM Card, Do IMEI Registration And More
All About Bali Phone Customs: How To Get A SIM Card, Do IMEI Registration And More
While most things in Bali and Indonesia are straightforward, smartphone use is not.
This is because Indonesia taxes phones brought into the country for over 90 days.
So, here's our guide to everything you need to know about using your phone in Bali and what you must do to be legal.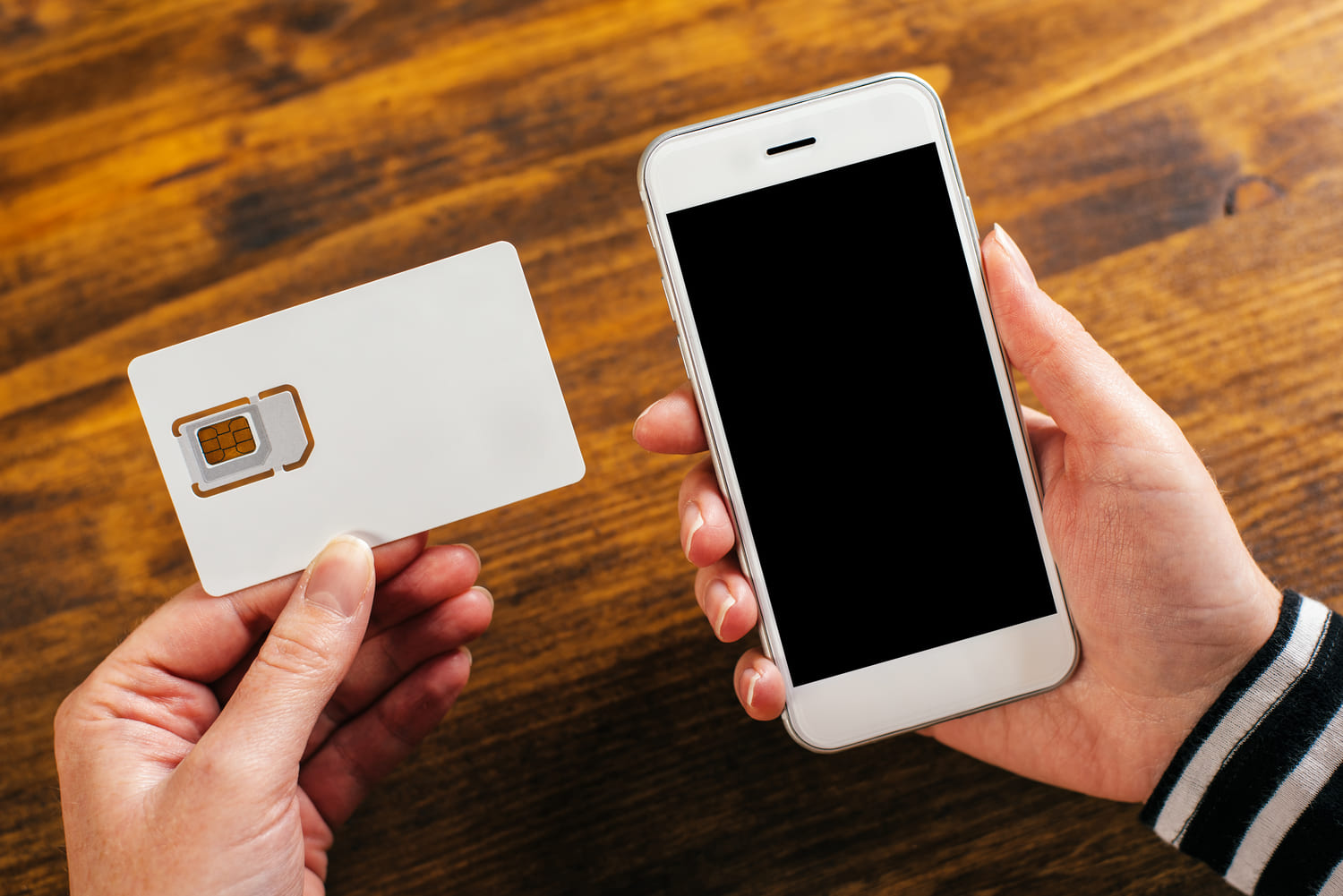 Your IMEI What It Is, What It Means, What You Must Do
In much of the world, you don't need to know anything about the IMEI of your mobile phone, but in Bali and Indonesia in general, it's an important part of getting your phone on the local services legally.
What Is An IMEI?
An IMEI is an international mobile equipment identity number. It is a unique serial number that identifies each handset that is made in the world.
It's useful because it means if someone steals your phone, your network operator can block it entirely, making it worthless to the thief.
It also means that at the operator level, they can decide whether or not a SIM card is being used in a legal device.
How To Find Your IMEI?
If you want to know your phone IMEI, it's easy to find and it doesn't matter which brand of mobile phone you own. You get it in the same way on every handset.
You dial *#06# and if it doesn't auto call, also the dial button on your phone.
It's also available in the phone settings, but finding the IMEI this way differs for every brand.
So, for example, on an iPhone, you visit Settings > General > About in the settings menu.
But on a Samsung Galaxy, for example, you go to Settings > About phone.
Putting the code in to find your phone IMEI is more straightforward than spending hours in your mobile phone menu.
Why Register IMEI?
The government wants to tax all mobile devices over a specific value in Indonesia.
IMEI registration means that you're registering the device as opposed to the SIM Card.
Any phone brought into Indonesia to be sold has the IMEI registered, too.
It also means that any unregistered phone only has a set period of time before it will no longer work on the Indonesian mobile network.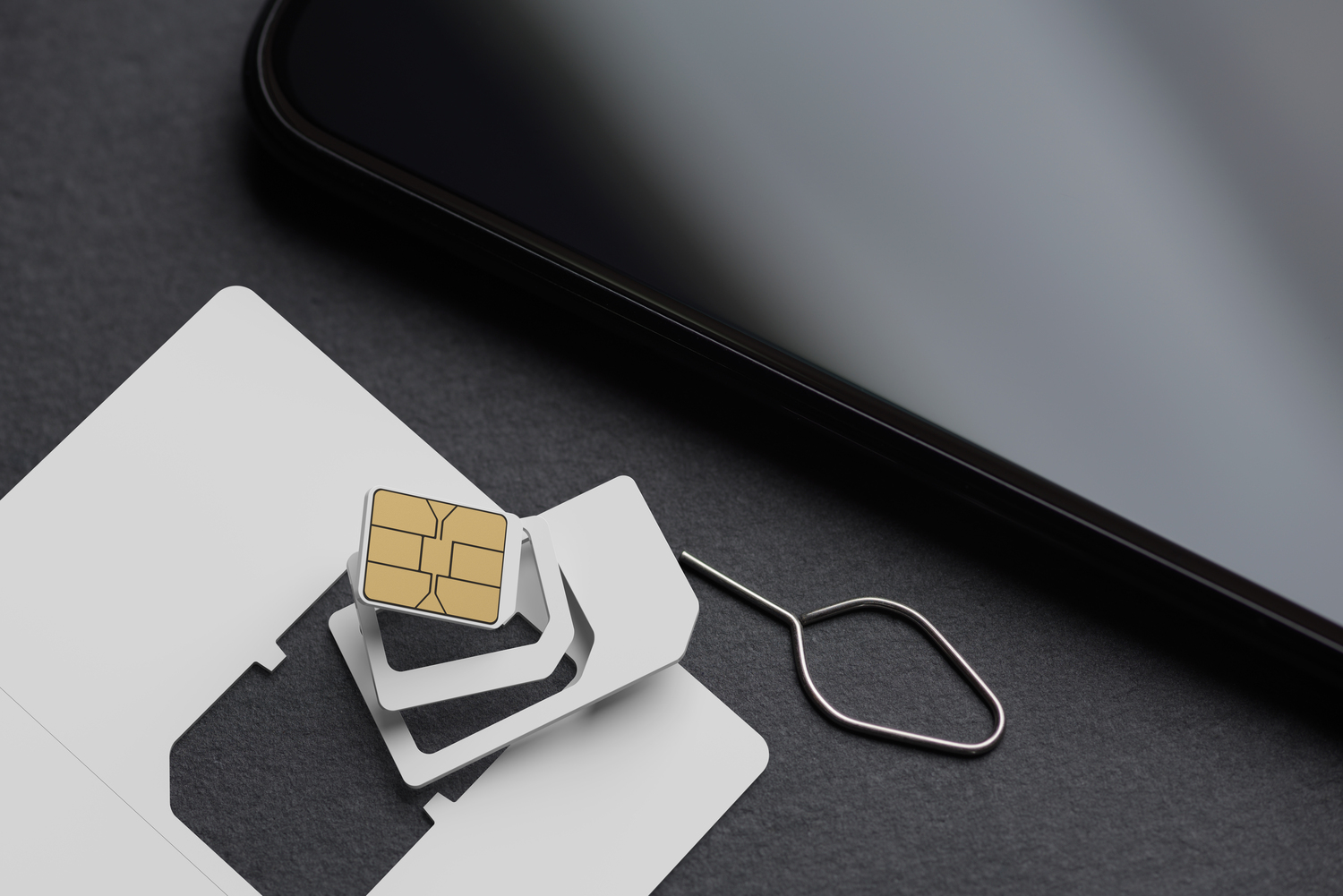 Does Everyone Need To Register Their IMEI?
Everyone must register their IMEI if they want to use a local phone number in Indonesia for over 90 days.
However, the process is much easier and entirely free for tourists, whereas long-term residents must go through a more convolute process.
How Do Tourists Register Their IMEI?
Tourists may register their IMEI for free at any official outlet of a mobile phone network when they buy your tourist SIM.
You must bring your phone and your passport number with you (and ideally a physical copy of your passport) to register your IMEI.
The good news is that there's not much paperwork involved, and as long you're buying a SIM card, the registration fee is permanently waived.
The providers that will be happy to sell you a prepaid SIM card and register your phone for free are Telkomsel, XL, Smartfren and Indosat.
How To Register An IMEI For A Long Stay?
Let's assume you want to stay in Indonesia for more than 90 days and that you intend to stop buying Bali tourist SIM cards and buy a long-term SIM card instead.
Pre-Registration Of IMEI
It would be best to pre-register your IMEI on the official IMEI Registration Website in Bali. However, you will still need to register when you arrive.
You receive a QR code when you pre-register, and this must be presented at customs when you register in person. Keep the QR code; getting a new one is a pain.
The Registration Of Your IMEI On Arrival In Bali
If your phone is worth less than $500 and you register the IMEI on the day you arrive at the customs office at the airport, you do not have to pay any tax on it.
However, if you don't register the IMEI on your arrival date, you must report it later and then pay about 40% tax on the total value of the phone.
We strongly urge you to register the IMEI on the day of arrival in Indonesia if you think you might stay for an extended period of time.
If your phone is worth more than $500 and you register the IMEI at airport customs on your day of arrival in Indonesia, then you will pay tax on the value over $500. So, if your phone costs $1,000, you must pay 40% tax on $500, that's $200.
KITAS Holders' Discount
You get a discount if you have a KITAS Indonesian tax number. The Indonesian tax number entitles you to a rate of 30%. So, in our example above, you would pay $150, not $200.
However, do you still need to register the IMEI number on arrival in Indonesia? Then you must pay the tax on the total value of the phone. That would be $400 or $300 for a KITAS holder on a $1,000 phone.
Ascertaining Your Phone's Value
Phone prices must be reasonably stated at the customs office, but there is a certain amount of wiggle room.
Nobody will believe your iPhone 15 only cost $500, but you might get away with stating $999 instead of $1,199.
They do have a list to determine the value of older phones.
How To Register Your Phone In Bali
At the airport in Denpasar, the IMEI registration counter can be found before you leave the arrivals hall just after baggage claim.
If you miss this opportunity, you can go to the Office of Taxes and Duties in Bali to register the IMEI at any time, but remember, you will lose the $500 tax-free allowance if you do this.
Note: Please register your IMEI within 90 days of arriving in Bali to write the IMEI if you leave Indonesia and return.
What Do I Do If I Buy My Mobile Phone In Indonesia?
Before purchasing a phone in Bali, it is prudent to ensure it's been appropriately registered. Even if it's a cheap phone, you won't want to find it's blocked from using Indonesian SIM Cards.
You can check the IMEI number on the packaging or use the code method given earlier in this article.
You can then enter the IMEI number on this website – Kemenperin
Then, before you hand over any money, check that your SIM card works in the phone (this ensures that the handset is not IMEI blocked).
If you buy a phone online (which is quite common now, even in Bali), you must ensure that the seller has a written guarantee that the IMEI number has been registered and validated with the authorities. (This helps to claim your money back if it has not).
If you feel that you've been somehow cheated regarding IMEI control, you can contact the Kominfo (telecoms regulator) using the shortcode 159 on your phone.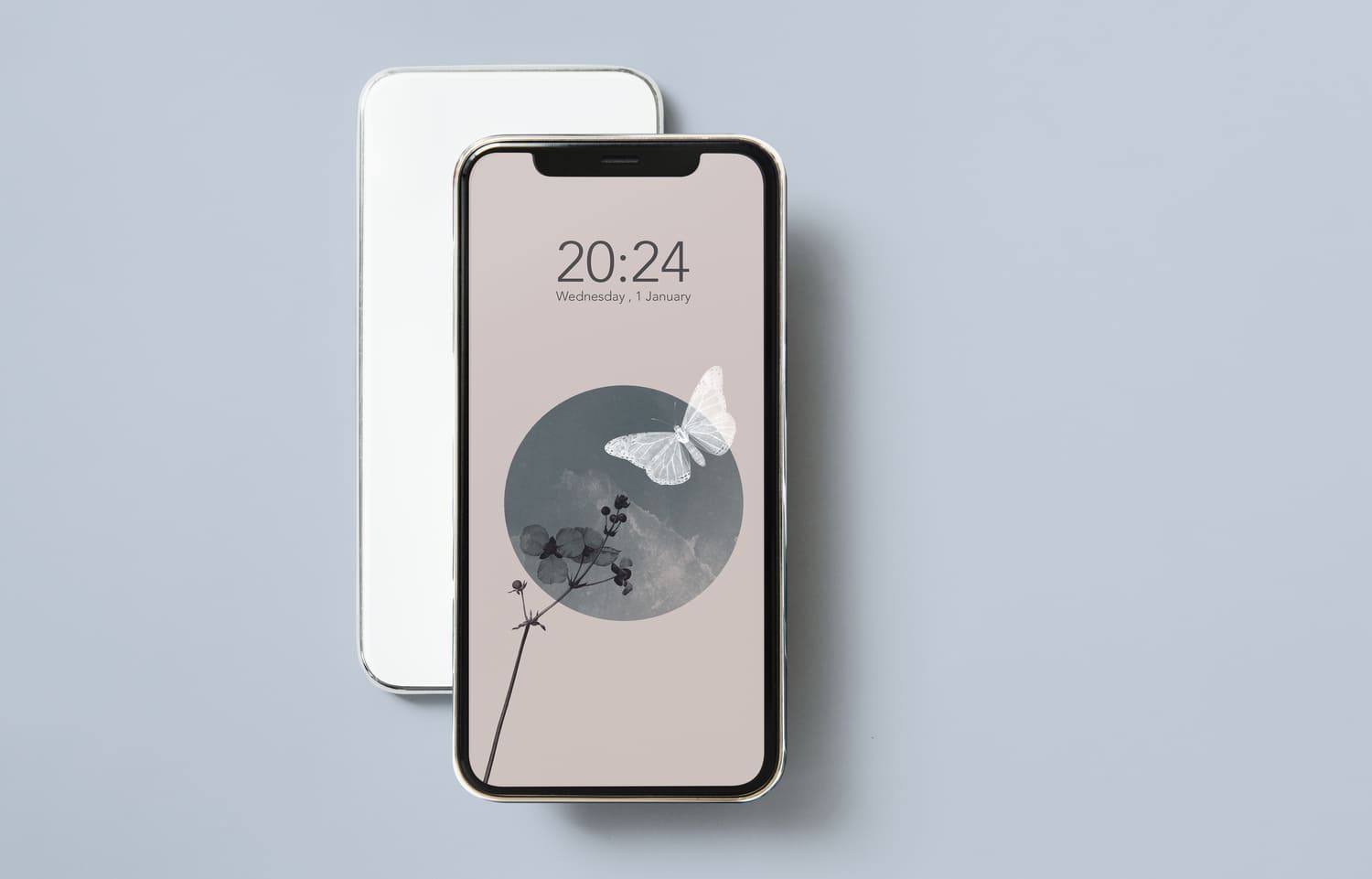 How To Buy A SIM Card In Bali
Despite the pain over the IMEI, it's easy and cheap to buy a SIM card in Bali, and most people will buy one of the many Bali tourist SIM cards on the market.
Why Buy A Local SIM Card?
You don't have to buy a local SIM card, you could spend your entire holiday using your home country's roaming service, but that's a bad idea for most people.
Roaming and a prepaid SIM card in Bali is much cheaper. You may also get better coverage with a local provider, depending on your home provider's exact agreement with Bali's networks.
How Much Is A Bali SIM For A Foreign Phone?
You can expect to pay about 100,000 IDR for a SIM Card for tourists. That's a little bit of money.
It's worth noting that if you buy your SIM card at the airport, you're going to pay more for a prepaid SIM card than you would if you wait until you get to a mobile operator's store or a convenience store (Mini Mart, Indomaret, and Coco all sell SIM cards for tourists).
Just wait to buy your SIM card from some random in the street; it may not work or be registered to someone else!
Which Operators Are In Bali?
There are five leading telecoms operators in Bali and you can get a SIM card from any of them:
Indosat Oredoo IM3

Smartfren

Tri

Telkomsel

XL Axiata
Smartfren probably has the worst coverage of any provider, but your SIM card from them will work in most places.
Tri is a Hong Kong-owned brand that operates networks worldwide and is reliable.
Most people agree that Telkomsel has the best coverage, but their SIM card tends to be more expensive than the other networks, and 10G of data costs more on this network, too. Their tourist SIM card is only suitable for 60 days.
XL Axiata, while they have patchy coverage outside of the cities, XL Axiata's big selling point is that it's the cheapest SIM Card and top-up in Bali.
Tourists Can Buy An eSIM In Advance
If your handset supports eSIMs, then you should buy an eSIM in advance from Airalo or aloSIM.
This costs more than buying a physical SIM card when you land in Indonesia, but frankly, if you've already queued up at the customs office, why would you want to join another queue for a prepaid SIM card?
However, it's important to note that you can only use one e-SIM in any given handset, so if your number at home is on an e-SIM, you will want to use a physical SIM card in Bali.
You could also pre-book an Indonesian SIM Card with Bikagomobile and they will bring you a tourist SIM Card to your hotel when you arrive. They will supply you with Telkomsel Bali SIM cards at a slightly inflated price, but you pay for convenience, right?
How Do You Top Up Your Phone In Bali?
It depends on your network, but you can typically buy a top-up at specific vendors, use a top-up code provided by a mobile phone store or almost any mini-mart, or use the phone company's app.
Again, we strongly recommend that you use an official service for top-up; even there, you want to drill down into the details of what you're getting.
We bought a SIM recently and were told, "It comes with 35GB of data," but it didn't. It came with 25GB of data plus a bonus of 10GB for social media use.
Always get a receipt when you buy a top-up from a local vendor, and try to check your data plan balance and call balance before you leave the store. Mistakes can be corrected much quicker if you don't go away and return.
And if you have that receipt, you can always get your credit card company to intercede if they refuse to fix any issues that arise.
Mostly, though, we recommend that you use the telecoms network's app. This is easy to set up and means there's no chance of a "misunderstanding" regarding your purchase.
The app details will be in the packaging of your SIM card and you will probably get SMS messages reminding you to install it too.
What's The Coverage Like And How Are Data Speeds?
Coverage varies quite a bit between networks and locations in Bali, and you should talk to someone at your hotel to see what network works best in that area.
As for data speeds? Some of the cities in Bali are using 5G now. That means very fast download speeds and reasonably fast upload speeds. But this can vary a lot depending on the time of day and where you are on the network; the more people using the data on a network, the slower it will be.
Other than that, there's 4G almost everywhere in non-remote areas. 
About Data Plans in Bali
Data plans in Bali are not very generous but are cheaper than on your home network, so topping up more than you might need won't hurt.
Remember that using services like Google Maps can be very data-intensive. If you need Google Maps to navigate the island on your scooter, add more data to your package than you'd anticipate using.
FAQs
Can I Take My Mobile Phone To Bali? Can I Bring My Phone To Indonesia?
Yes! You can bring your phone to Bali, and while you may need to stop at the customs office, getting an Indonesian SIM card is straightforward.
However, you must check with your mobile network before you leave that your phone is not locked to their network and is unlocked for use on any network. Bali SIM cards won't work on the phone if it is locked.
You may need to pay a fee to get your cell phones unlocked, mainly if they are relatively new and were discounted by the network.
Do I Have To Register My Phone In Indonesia?
Yes. However, you won't need to spend time in an Indonesian customs office if you're a tourist. You can go about registering IMEI at any local phone store.
You will need your passport when you register for the phone to stay connected to the local network.
However, if you intend to use something other than an Indonesian SIM card, you don't have to register the IMEI in Indonesia. Still, you can't benefit from local phone call rates either.
Can You Use Roaming In Bali? Does Roaming Work In Indonesia?
Yes! Of course, you can and many business travellers don't buy SIM Cards or spend time with a customs officer at Bali airport. They use their international roaming package from their network.
However, it is much more expensive to use roaming than it is to use local SIM cards and a local internet package. This
It may not matter if you're on an expense account and your company is picking up the bill, but it will indeed matter if you pay it.
Getting mobile phones onto the local network is easy for tourists, and the savings are appreciable.
It's even cheaper to phone abroad using a local SIM and VOIP client (such as Skype or Telegram) than to use your roaming service.
If your phone supports an e-SIM, you may not need to buy a SIM card to benefit from local calling plans.
Do I Need To Register IMEI in Bali? Do Tourists Need To Register IMEI in Indonesia?
Yes. If you want to use your foreign phones or even a cheap phone locally bought on the Balinese networks, you must register the IMEI number.
However, this process is only possible if you intend to use local SIM cards in your phone for over 90 days.
(Actually, we've met some people who claim they've been able to extend their tourist SIM cards for another 90 days, but this is not an official offering, and you might end up in trouble with your nearest customs office if you do this).
Which SIM is Best In Bali?
There are SIM cards available from all of the network operators in Bali. But we're still determining which SIM you should buy, though if you want an e-SIM, you will probably end up using Tekomsel.
We'd recommend looking at all the tariff options (like how much data you want?) and ensuring you get coverage at your hotel or resort before buying your SIM cards in Bali.
If you buy a SIM and find it's not giving you the coverage you want, they're cheap enough to replace and buy one on another network anyway.
Can I Get A SIM at Bali Airport?
Yes, buying a SIM card at Bali airport is very easy, but you will pay a premium price for your SIM if you want it upon arrival.
It's a small premium, but if you can wait until you get to your hotel before you buy one, it will save you a few bucks.
Is A SIM Card Necessary In Bali?
Staying connected in today's world without a SIM will be tricky. This is true if you need to be contactable by folks in your home country and if you want to use social media on the move.
Given that a Balinese SIM card is super cheap, we can't think of any good reason you wouldn't want to buy a local SIM, but it is entirely up to you.
We know a few people who go on holiday mobile-free and leave their phones at home because they don't want to stay connected. They want to be free of work and all the hassle they left behind in their own country.
Is There Any Special Phone Etiquette In Bali?
No, not really. Mostly, polite phone behaviour is universal the world over. It's crucial never to get angry with people in face cultures as this can make achieving your objective in any interaction impossible, but as long as you're polite, you'll be fine.
Final Thoughts On Smartphone Use In Bali
Local phone registration in Bali is a big deal if you stay beyond 90 days. At that point, you want to pre-register online your IMEI before you come to Bali and then register the IMEI at customs on your day of arrival to keep your tax obligations to a minimum.
The local SIMs are cheap enough, even if the data charges (even with a data plan) aren't the best in the world.
It makes your holiday in Bali easier to have a local phone number and you can always use your handset to call a GoJek or a Grab quickly when you're hooked up to the local data network.